SayByeBugs Bed Bug Extermination Laundry Detergent
$ 34.97
$ 47.95
/unit
27% OFF SALE
BEST for Textiles that cannot be washed at Bed Bug Killing Temperatures.
Eradicates Bed Bugs in All Stages
Safe for Your Textiles & Simple to Use
Best for Active Outbreaks and After-Travel Treatments
Ready to ship | Free shipping above $130 ($250 for AK and HI)
Packages shipped in discreet packaging.
100% Secure Checkout
90 Day moneyback guarantee.
NEW Improved Formula! Now Containing Highest Concentration of Bed Bug Killing Ingredient.
Kill Bed Bugs during laundry treatment and in all their stages
Fabric Safe
Scent Free
Stain Free
Safe to Use Around Family & Pets (when used as directed)
Used by Thousands Nationwide to Prevent Bed Bugs Outbreaks.
For Commercial and Residential use
Manufactured in the USA.
Use with other SayByeBugs products to maximize the efficiency of infestation treatment.
Offered with an unconditional 100% satisfaction 90-day Money-back guarantee!
Active: Sodium Lauryl Sulfate 12%, Citric Acid 1.0%, Inert: Sodium Chloride, Carboxymethyl cellulose, Sodium Citrate, Sodium Bicarbonate, Remainder: Water
SayByeBugs EXTERMINATOR Laundry Treatment is the best solution for ridding your home of bed bug infestations.
Put all your washables into plastic bags. Seal them to prevent any bed bugs from escaping.

Add 1-2 ounces of SayByeBugs EXTERMINATOR Laundry Treatment. Wash and dry the load with the highest temperature that the fabrics permit.

Secure and seal the newly washed fabrics in bags or compartments where no new bed bugs can reach.
Recommended to be used in combination with other SayByeBugs products to ensure:
a comprehensive and fastest approach to bed bug removal, and

highest level of security against potential reinfestations.
Use SayByeBugs EXTERMINATOR Laundry Treatment weekly and especially after travels to prevent bed bugs from reinfesting or spreading.
Wash all fabrics used on, around & in your bed. Treat all items after travels.
Always keep unused, washed textiles sealed in bags to prevent re-infestations of bugs and their eggs.

Got questions?
We're in touch! Ask your question in a convenient way: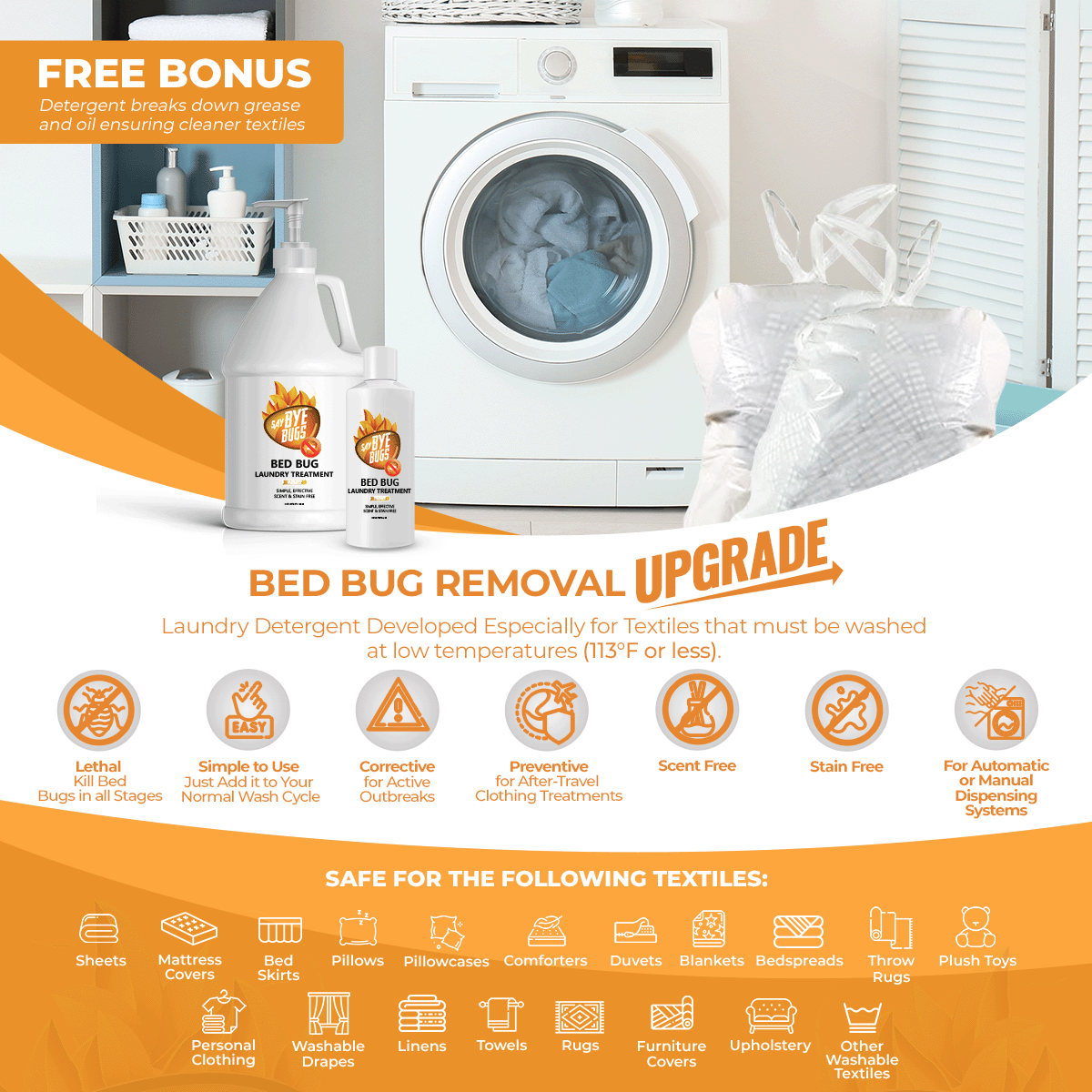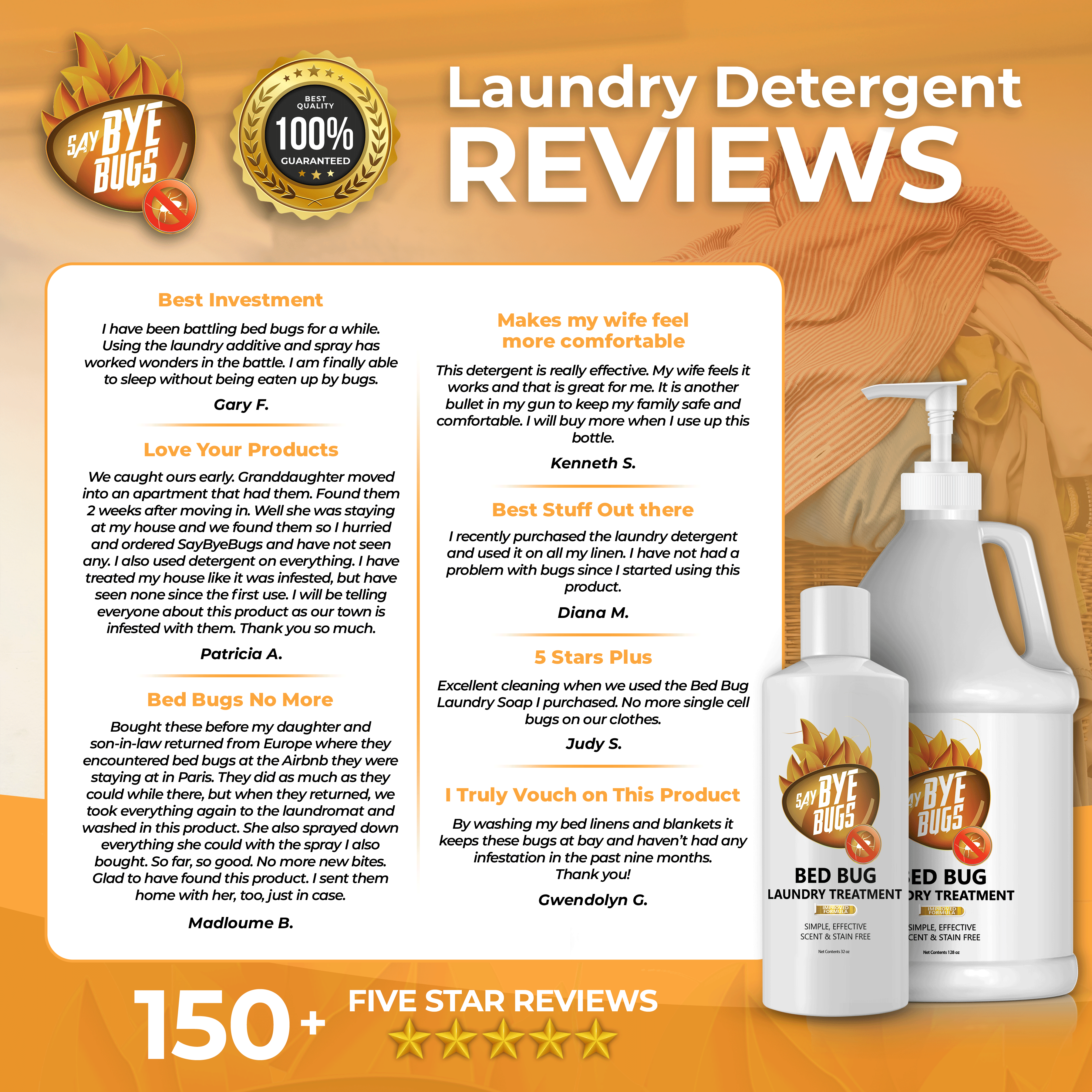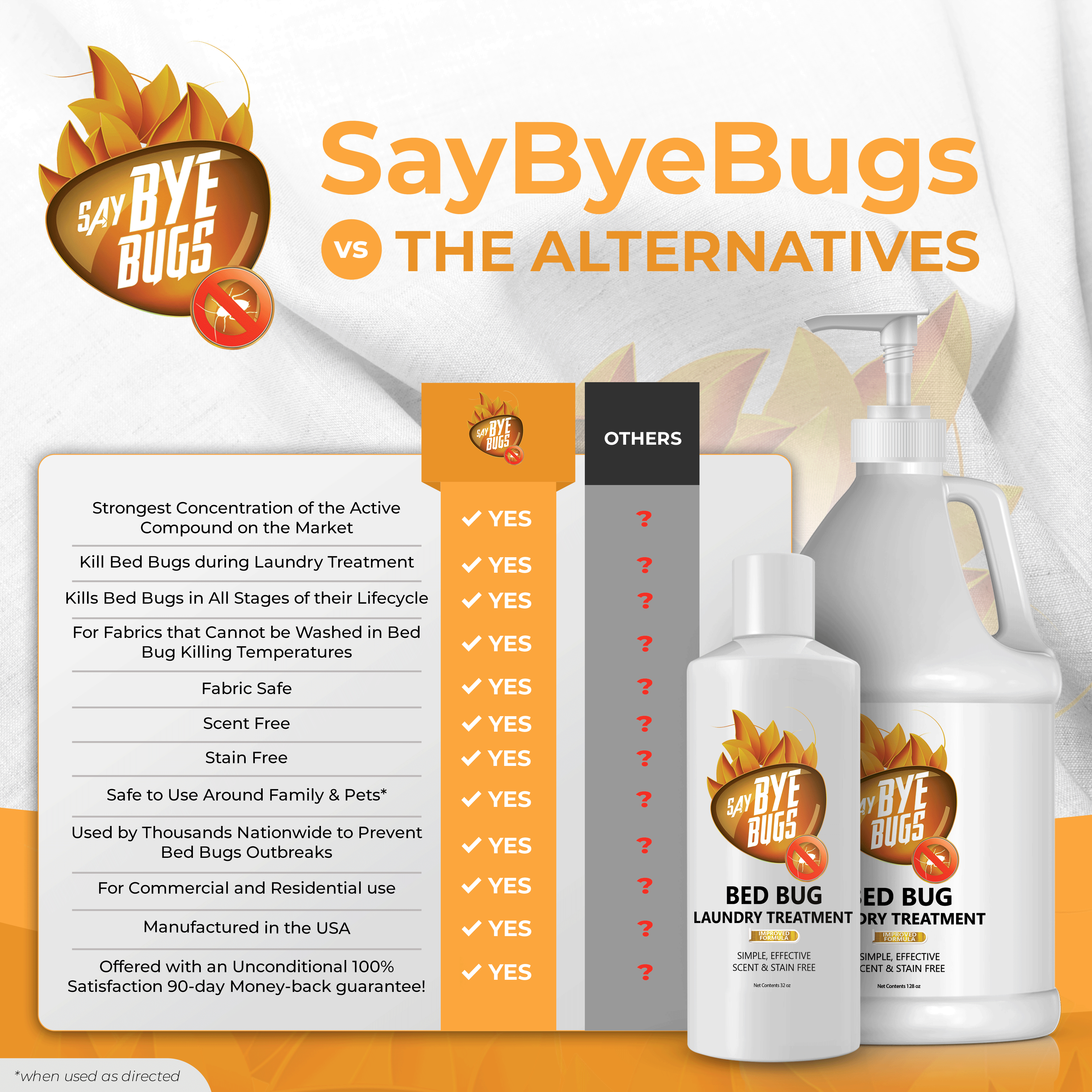 Other products for Bed Bug Treatment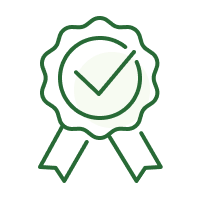 Money Back Guarantee
We Guarantee Your Complete Satisfaction or You Get your Money Back for up to 90 days since the date of your purchase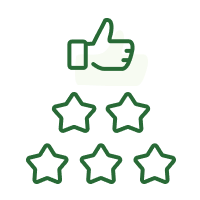 Trusted US Shop
Get Everything Needed for Complete Bed Bug Treatment on one Place Entrusted Supplier of More than 300.000 Homeowners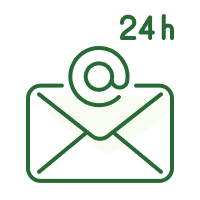 Contact US
Have a question?
Call our customer support toll-free: +1 (855) 290-8300
Open Every Day 5:00 AM to 5:00 PM CST or
Email Us at support@saybyebugs.com